Jakub, student VŠE, se učí francouzsky již od svých 12 let. Díky své jazykové znalosti mohl vyjet na ERASMUS do Belgie a nyní pracuje pro ADP. Nechte si od něj vyprávět, jak důležitá je pro něj francouzština
Jak jste se naučil francouzsky?
Francouzsky jsem se naučil na lyceu, v Česku nazývaném gymnázium. Šel jsem tam ve 12 letech a hned na začátku jsme si měli vybrat preferovaný jazyk, který se chceme učit. Francouzština začala ve třetím ročníku, ale bohužel učitelé se střídali, řekl bych až moc často, tudíž úroveň výuky byla nízká. Nicméně začal jsem se učit sám ve svém volném čase, protože francouzština a frankofonní kultura mne lákaly. Když mi bylo 16 let, koupil jsem si přípravnou knihu a vytyčil si poměrně náročný cíl: absolvovat zkoušky DELF. Dalo to hodně práce, ale nakonec jsem uspěl a v 17 letech jsem získal svůj diplom.
V čem pro Vás bylo studium francouzštiny určující pro Vaše studia a Vaši kariéru?
Každopádně bylo zásadní. Francouzština určila můj výměnný pobyt Erasmus v Belgii a také moji aktuální práci.
To první bylo v 1. cyklu mých univerzitních studií, chtěl jsem se zapsat na Erasmus, ovšem můj studijní průměr nebyl dostačující pro anglofonní studia. Uvědomil jsem si, že jedinou možností je zapsat se na výměnný pobyt ve francouzštině.
To druhé bylo díky více faktorům, mj. také díky zkušenosti z výměnného pobytu. Hledal jsem práci, kde uplatním své ekonomické a jazykové znalosti a dovednosti. A můj současný zaměstnavatel, Automatic Data Processing (ADP), kde zastávám pozici Vedoucího výplaty mezd, tyto podmíny v plné míře splňuje.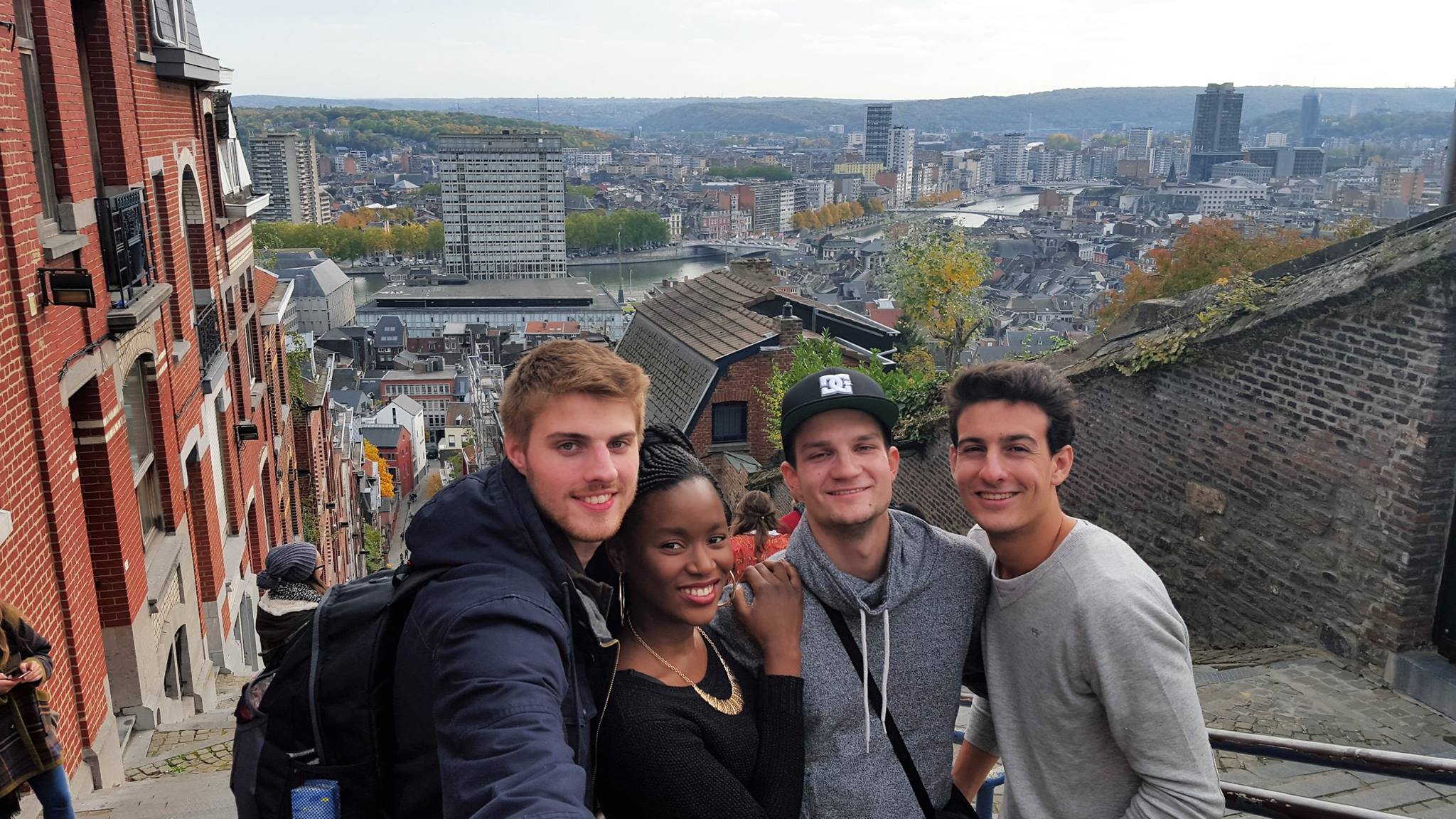 Má francouzština ještě stále místo ve Vašem profesním a soukromém životě?
Ano, bezpochyby. Jakmile se jednou naučíte mluvit jazykem na takové úrovni, je těžké přestat. A vlastně proč přestávat, jsem spokojený.
Jaké jsou Vaše plány do budoucna?
Chtěl bych studovat v Kanadě, nebo se tam alespoň jet podívat. Je to země, která mne přitahuje odjakživa, a o to více v posledních letech, neboť tento sen zůstává a stává se stále silnějším v mé hlavě.
To, co je v bližší budoucnosti, rád bych absolvoval zkoušky DALF. Vnímám to jako jistou povinnost, vezmu-li v potaz, že DELF jsem absolvoval v roce 2012 a od té doby, myslím si, úroveň mé francouzštiny hodně stoupla.