A focus on young European talents
The Circulation(s) festival is dedicated to young European photography and will be held in Paris from January 24th to March 8th. This fifth edition shows an ambitious programming and an asserted willingness to promote emerging talents.
Diversity of artists, Circulation(s) of images
From January 24th to March 8th, in the Centquatre (19th district in Paris), the Circulation(s) festival puts the spotlights on young European photography. For its fifth edition, the festival offers an ambitious and eclectic program.
The main exhibition gathers 21 European photographers, including 5 Frenchmen. The young artists have been selected by a jury presided by José Manuel Gonçalvès, director of the Centquatre and Nathalie Herschdorfer, godmother of the festival. She had free rein to contribute to the festival programming and thus invited four photographers from Spain, Ukraine, Switzerland and the Netherlands.
Circulation(s) also puts forward European structures dedicated to image, including the Athens School of Art & Photography (Greece). This is an interesting initiative for students of this school, since this sort of festival is a real jumpboard for professionals.
The festival also seeks participation from its audience: with the "Circulagram" project, every visitor is invited to take photos through Instagram and publish them in a collective exhibition.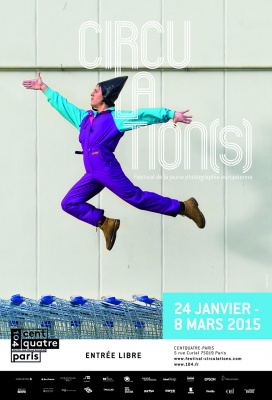 An event dedicated to young European photography
Created in 2011 by the Paris association Fetart, the festival defines itself as a "space of exchange for artists from countries that make up Europe", according to its director Marion Hilsen.
In order to contribute to the rise of young talents, Circulation(s) offers exhibitions that highlight their work. It develops a network of European players around themselves. This is an essential momentum for the artists who wish to be discovered both by the general public and professionals of the art world.