The power of the mind
Who has never dreamt of controlling objects by the sheer force of will? Young Ukrainian researcher Nataliya Kosmyna, a post-doctoral researcher in the Inria in Rennes, works to materialise this old dream.
I think, therefore I act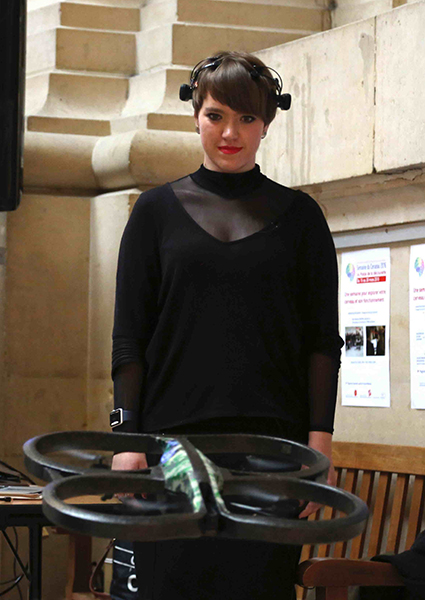 The frontier between science and paranormal is sometimes very thin. What the American researcher Joseph Banks Rhine called "psychokinesis" in the early 20th century to describe the act of moving objects with the mind, Nataliya Kosmyna made it possible today through a brain-machine interface.
In the "Hybrid" team from the Institut national de recherche en informatique et en automatique (Inria, for French Institute for Research in Computer Science and Automation) in Rennes, one of the main computer science research centres in Europe, the 25-years old researcher is developing a revolutionary software able to translate electric activity in the brain in remote control for devices. The concept is to link common commands such as turn on, off and such to simple mental images, such as a cloud, a garden, etc. The images are transferred to the software by the user by means of a helmet equipped with electrodes. They are converted to information, then transferred to a device through the Internet. The concept is simple to understand, but complex to implement.
From Zapojie to Grenoble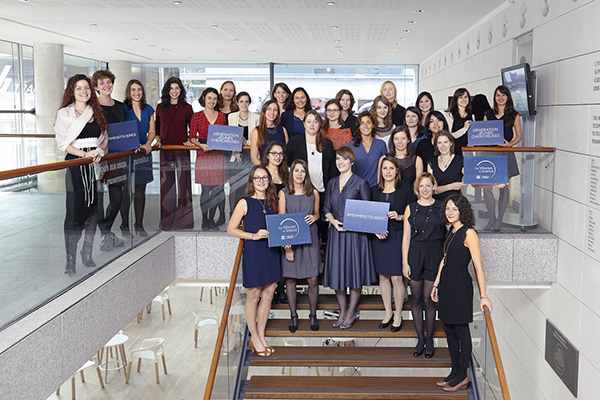 "My mother is a neurologist. I've always seen schematics and images of the brain at home" says the young researcher. Born in Zapojie, Ukraine, Nataliya Kosmyna passed the French baccalauréat at 15 years old, then went to Grenoble at 20 with a scholarship grant from the French embassy. She studied in a Master's course in computer science at the University of Grenoble. She defended her thesis on co-learning in brain-machine interface three years later, in 2016.
Now a post-doctoral researcher, Nataliya Kosmyna explores the means to apply her research in the paramedical field. Her ambition is to allow physically disabled patients to turn on the lights, to lift the curtains or change the angle of their bed without help.
The project is warmly supported by French institutions. In October 2016, Nataliya Kosmyna won the L'Oréal-UNESCO For Women in Science award. This 20,000 Euros grant will allow her to start the first clinical tests with volunteers. In November, she will also receive the Thesis award (Prix de thèse) of the Community University of Grenoble Alpes.
Pictures ©