Showing how theatre "is done everywhere else"
The 10th Standard idéal festival, organised every year by the MC93, will start in March 2015. There will be shows from all around the world, from China to the US. This is a welcomed diversity, typical of the event.
The stage as an echo of the modern world
For over 35 years, the programme of the Maison de la Culture in Seine-Saint-Denis, the famous MC93, has served as an echo to the major modern changes, which she questions with the means of art. This is an ever-moving reflection, a quest for the "ideal standard", thus the name of a festival held every year in spring that has become in 10 years a must-go of the cultural agenda.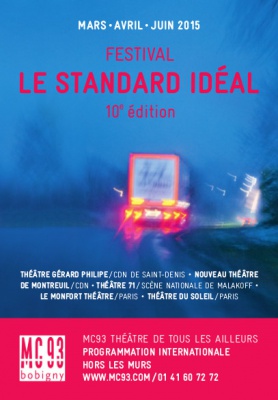 This year, due to renovation works in the MC93, Standard idéal will be held outside its walls. Invited artists will present their creations in several stages of suburban cities, and in the Théâtre Monfort in Paris, This nomadic spirit illustrates the main idea of the festival, presented by MC93 director Patrick Sommier as the idea to show how "theatre is made 'everywhere else'", and mainly in the East.
Artists from three continents
First, in countries of the ex USSR, from where come Ukrainian Vladyslav Troitskyi or Russian Lev Dodine. The first one locks up the spectators in an evil plan in order to entice a reflection on prison and camps. The second, director of the Maly Drama in Saint-Petersburg, directs Anton Chekhov's "The Cherry Orchad".
China will also be here. Two performances, "La Grande Mélancolie" (Deep Melancholy) and "Une Femme Chaste" (A chaste woman) will introduce the tradition of the Liyuan theatre. This drama genre coming from South-East Asia relies on a body language of 18 movements carried out with music.
Other cultures are also present: Neapolitan theatre with Toni Servilla's "La parola canta" or the Black rock from America, with a concert of the Black Rock Coalition. We told you: this programme will rock you.