Good news for the French economy! According to the annual survey by audit and counsel firm EY, foreign investments in France kept growing and generating jobs in 2017.
Paris in Europe's Top 3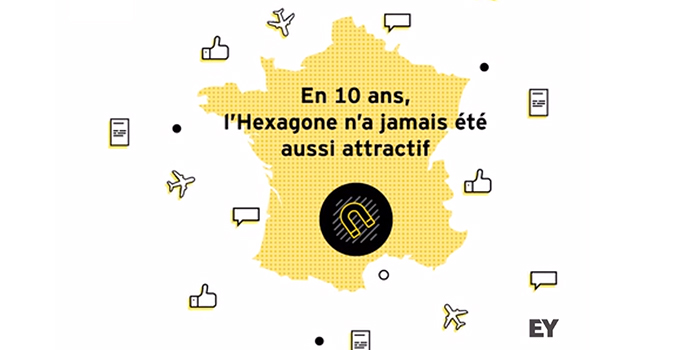 The audit and counsel firm EY (ex Ernst and Young) qualified the growth as "spectacular": foreign investments in France grew by 31% in 2017 compared to 2016. With 1,019 investment projects, France joined the Top 3 of most attractive European countries. Just after the United Kingdom (1,205 projects) and Germany (1,124 projects). Foreign investors managed to take advantage of the growth pickup in Europe and France. In addition to more investors, more are also satisfied: 81% have a good image of France and consider the country as attractive for business. A continued growth over 10 years.
Even more jobs available
Another excellent indicator: foreign investments generated 25,126 jobs in France in 2017. A lot more than the 17,000 from the previous year in 2016. The 48% growth is clearly superior from investments themselves. However, with 25 jobs per project, France continues to generate less jobs than the United Kingdom and Germany (42 and 28 per project, respectively). Overall, companies with foreign assets employ 1.8 million people in France.
Industry and decision centres
French industry attracted 1/3 of foreign investments. Industry generated the highest number of jobs per project. However, according to EY, there's also a pickup effect after particularly sluggish years. Innovation and logistics also became attractive industries. Lastly, as a direct consequence of Brexit, the number of projects from decision centres is rising. France drew benefits from the British vote and dealt the new European cards.
Alumni with industrial or business profile, this may be a great time to come to France. This positive environment could generate great opportunities.