[Bogota - Colombie] Exhibition DESTINO FRANCIA
In the framework of the France-Colombia Year, Campus France and the French Embassy in Colombia are delighted to invite you to the exhibition ¡Destino Francia ! that will take place in April 1st and 2nd 2017 in Bogota, Colombia.
The exhibition ¡Destino Francia ! is aiming to prove the link between studies and career in order to demonstrate to the Columbian students that studying in France is highly appreciated in Colombia by the economic world.
Opening hours
Saturday, April 1st: 2.30pm to 8pm
Sunday, April 2nd : 2.30 pm to 7.30 pm
Further information and registration: http://destinofrancia.org/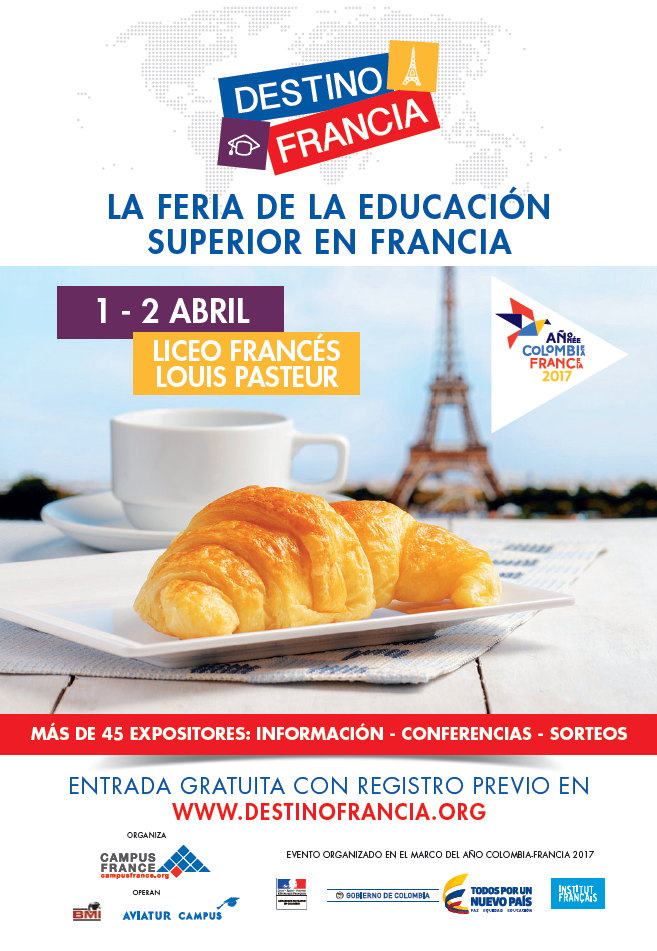 From Saturday 1st April 2017

02:30 PM


to Sunday 2nd April 2017
Liceo Francés Louis Pasteur
Carrera 8 No. 86-50
Bogota
Liceo Francés Louis Pasteur

Carrera 8 No. 86-50