Cassel, a village from the Northern region of France 2018, has been crowned favourite village of the French during the show of the same name broadcasted on French channel France 2 in June.

A whole region behind a small village
Cassel is a village located at the centre of the Dunkirk-Calais-Lille triangle, a stone's throw away from the Belgian border: Cassel, 2,400 inhabitants, was crowned "Favourite village of the French" by viewers of the show on French channel France 2 hosted by Stéphane Bern and broadcasted on June 19, 2018. Cassel won to 14 competing villages with the help of a massive popular rally. The whole region of Hauts-de-France pushed Cassel forward: with 6 million inhabitants (9% of the French population), the region is a heavyweight. Even the local mayor admitted in newspaper La voix du Nord having voted more than 80 times for his town!
Where the historical heart of Flanders beats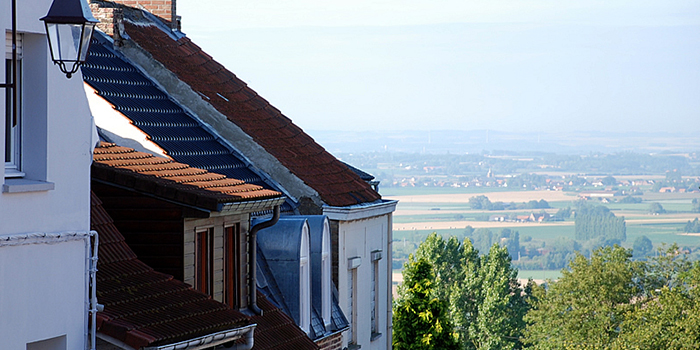 Based at the top of a tree-cloaked mount, Cassel is located at 176 meters of altitude. The former capital of maritime Flanders provides a panoramic view over the Flemish plains. As a former major travel hub for Northern Gaul, the village is still surrounded by seven Roman ways shaped as a star and still visible with the naked eye. Cassel managed to get up again after Viking invasions, and survived the destruction of its walls by Louis XIV during the unification of Flanders to France in 1678. And gorgeous Flemish mansions are still proudly erected despite heavy bombardments in 1940. Paved alleyways and beautiful gardens blossoming at the foot of the rampart also emphasize its charm.
A good label for tourism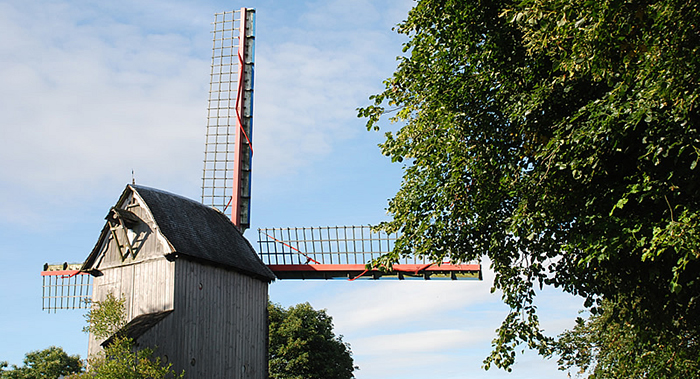 Cassel also got the favours from the audience thanks to its friendly atmosphere. The village lists 23 small cafés, which is 1 for 100 inhabitants. And visits of these establishments with a strong Flemish accent should spike in the coming months. Indeed, villages that won on previous years register a 60% spike in tourist visits every year! These high numbers are also due to the reputation of its carnival, typical of the North, which adds to the current reputation of Cassel. Its giants, Reuze Maman and Reuze Papa are listed and classified by the French Historic Monument Association. As tradition goes, Stéphane Bern will soon go back to Cassel to affix the official plate "Favourite village of the French". Maybe a great opportunity for its inhabitants to exceptionally take out the Giant couple.
Pictures © Bruno Parmentier