Assisting companies between Prague and Paris
Ondrej Svoboda is a young Czech entrepreneur living in France since 2001. His passion: create businesses to generate social interactions and meetings.
The perfect integration in Descartes' country
He grew up in Prague, but arrived in France as a teenager. At 16 years old, Ondrej Svoboda continued his studies at the Carnot high school in Dijon, an institution that accepts Czech students. This would be his first opportunity to experiment and understand cultural differences: "here, in the country of Descartes, they teach much more deeply how to search for information, and analyse it and summarise it". A school boarder, he went to two different families on weekends. This total immersion and "perfect integration" would encourage him to create "lasting relationships" with a few families of the region.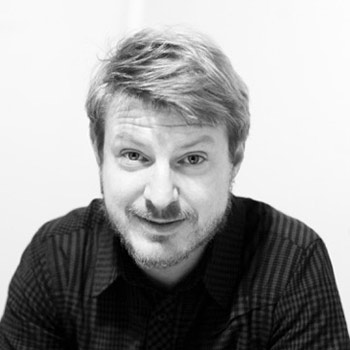 At the time, the young Czech liked to discuss with other, organise events. Civic engagement became a matter of course for him. When facing an obstacle, he looked for solutions, offered them, and enjoyed defending them even at the highest level. When he found out that he was not eligible to a scholarship based on social criteria like any other French student, he didn't think twice about what he had to do, because his studies at the ESC in Grenoble were compromised. He sent a letter to the French prime minister to protest against this injustice, and won the argument. Even today, he likes to think that it was no coincidence that regulations changed a few months later!
Putting his knowledge of two culture at the service of others
After travelling all over the world for five years as internal auditor at Adecco, Ondrej Svoboda was asked to help a Czech company settle in France. After all, didn't he understand the cultural codes of both countries? "In Czech Republic, you do business like the British or Germans: you're direct. You have products, prices, and you can start the negotiation step quickly. In France, the social aspect is much more important. You first need to establish contact, create a relation built on trust. And it takes time."
With such experience in putting people in contact, Ondrej Svoboda launched French Commerce in 2014 to assist Czech companies who want to trade or produce in France. His know-how is to help start contacts and set meetings, assist during all processes and take care of the follow-up process. In short, he is a relationship creator and an exchange facilitator, the perfect role for somebody who has been living for ten years in this country and has mastered its customs.
Three companies, one passion
In parallel, he's very committed in the local life in Troyes, the city he is currently living in. After realizing that no space can be used for local entrepreneurs (including him) to meet, use an office, exchange good practice or just share a friendly time, Ondrej Svoboda founded the "Rucher creatif" (creative apiary) with his wife and other entrepreneurs. Launched in September 2017, the structure now registers about 400 members. The coworking space is divided in three floors at the heart of Troyes, and includes a company restaurant managed by an insertion company. Conferences and workshops are also held, always in the spirit of creating relationships.
Open on the world and on the spirit of initiative, Svoboda organised the first "Start-up Safari" in 2017. The concept was inspired by a Berliner initiative, and consists in opening the doors of the Parisian start-ups environment for three days. "In a professional fair, you speak for five minutes here and there, and you end the day with a pile of business cards you'll just shove in a drawer back home. In our Safari, every stakeholder holds a one and a half hour event onsite: conference, workshop, product presentation and more. It's a real exchange and discovery moment." In 2018, 300 people participated in the Safari, which brought them in more than 46 locations in Paris. The third edition should be held in March 2019. Alumni entrepreneurs, you got it: feel free to contact Ondrej, he's waiting for you!