At last, French startups have an incubator dedicated to their development. Xavier Niel has launched Station F, which registers 1,000 startups.
At last, French startups have a place dedicated to their development. Designed by Xavier Niel, the giant incubator Station F opened its doors in Paris on June 29, 2017.
A giant Parisian incubator

F like Facebook, the digital fat cat that installed its first Startup Garage, its own incubator.

F like Freyssinet, the architect of the hall where the incubator has been designed for three years, in the wake of the restoration of the landmark railway building.

F like French Tech, the public initiative in favour of French startups supported by the Ministry of Finance, in which the project is in included.

F like Free, the company founded by Xavier Niel, who bought the hall in 2013 and designed the incubator.
Four key aspects of the "environment of startups" that just opened its doors in the 13th district of Paris. Open 24h and ready to host 1,000 startups, incubator Station F puts Paris more than ever at the rank of "world capital of innovation" says Anne Hidalgo, the mayor of Paris.
A campus for rising companies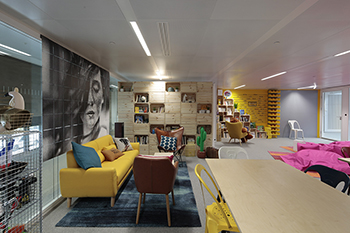 Announced as the biggest startups campus in the world, Station F offers 3,000 work stations for 195 euros per month and per post, the price of a collaborative coworking place in Paris. But spaces remain expensive: no less than 100 successful entrepreneurs from 21 countries will be the jury that will choose the applicant companies for the Founders Program designed by Xavier Niel. The program is designed in association with the Fighter Program: it offers the same services and support, but for free. It is designed for entrepreneurs who did not start on the same base."
All will have the opportunity to meet experts in innovation and development of major companies: Facebook, Microsoft or Vente-privée have already announced that their incubation or acceleration programs will be set up on the Station F campus. Their goal: to support the online vendors data collectors of tomorrow.
Pool resources, but most of all solutions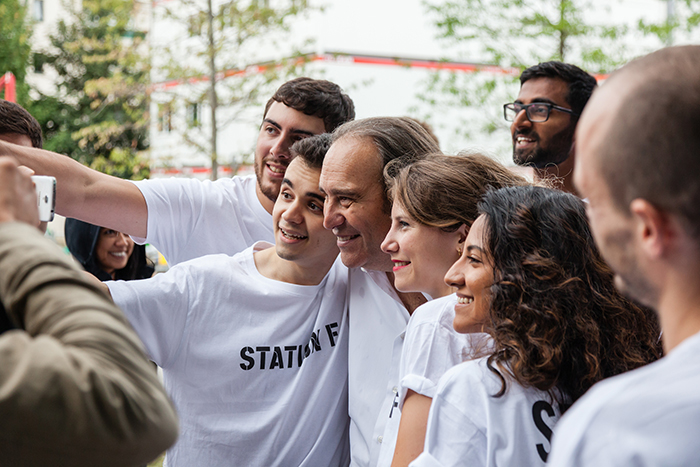 In addition to shared offices and opportunities of collaboration between companies, startupers will find at Station F event spaces, a bar, a post office, a digital manufacture workshop with 3D printers and even kitchens. The idea is to share everything: space, ideas and even showers (though their use is entirely individual, says the website).
An opinion from the founders on this start? "90% of the issues startups face can be solved by other entrepreneurs." Rather than living as competitors, companies win more by collaborating and grow in parallel.
The team already thinks that entrepreneurs will soon live together as roommates in 100 apartments in restoration at Ivry-sur-Seine, ten minutes away from Station F. After the coworking, the coliving.