Chef Anto: two countries, one cuisine
To publicize Sub-Saharan gastronomy in France, Anto Cocagne, a 36 years old chef, adapts African specialities to French tongues.
Born in France, Anto Cocagne grew up in Gabon, her parents' country. At 20 years old, she decided to come back to France to study... cooking. Her family and her engineer father choke on the idea, and Gabonese authorities denied a study scholarship, because "all girls can cook, no need to go to France to do that!" But nothing could deter determined Anto Cocagne from following her passion. Her home made pastries were already a success among her high school friends and neighbours. Her parents chose to trust her and let her go. The next step of the story would prove her right.
Climate and cultural shock
Next step: Grenoble, where she passed a BTS degree with an option on Culinary Arts at the catering college Lesdiguières. Then she passed a Licence in catering at the IUT of the Pierre Mendès France University after a part-time year in a highway rest stop as manager. Then, she went to Paris and the Grégoire Ferrandi School to specialise in "Catering/Event Organiser". Her course was interspersed with internships at the Carlton in Cannes, with chef Éric Pras (Meilleur ouvrier de France) and with the best caterers in Paris. Then, six months of university exchange near Boston (US), where she discovered the "boundless imagination" of the Americans, their sense of culinary design and their "horrible" cooking!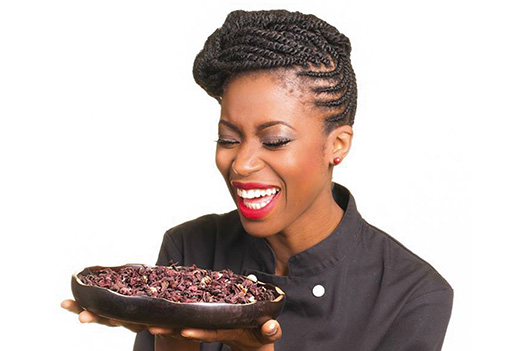 Homecoming
With her experience, the young graduate hoped to come back to Gabon. "It was an anticlimax". Restaurants in Libreville prefer to have men as chefs in the cooking industry, and European men. The young woman went back to France and, without anything better, chose a business activity for a caterer. "Unhappy", she quickly put back her chef's hat on and started with covers in the kitchen. Working standing up or the impossible hours, and even the rush hours don't matter: Anto Cocagne is sure to be "made for this". In July 2016, she became self-employed with an ambitious project in mind.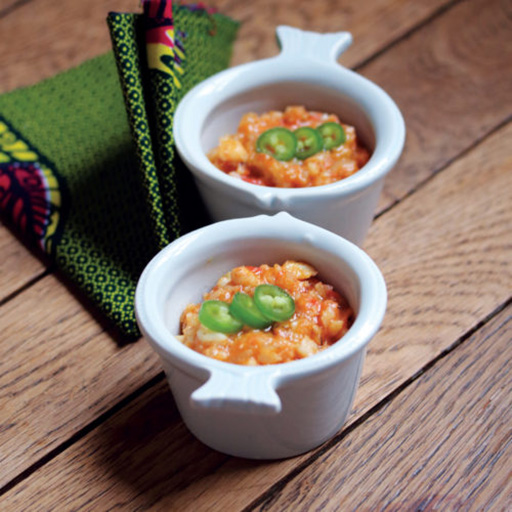 Objective: double culture in your plate
The origin of the project came from an assessment: the French don't know the Sub-Saharan cuisine, and the chefs no better than the clients, by the way. "In Paris, everybody eats Japanese or Indian cuisine. But who goes to restaurants offering dishes from Sub-Saharan Africa?" "They're still highly community-based", regrets the young woman. That's why she had the idea to prepare traditional African recipes with French taste: dishes with less fat, carefully selected spices and great presentation. "I adapt my dishes while staying true to their essence", she explains.
Anto Cocagne has several talents: home chef for individuals, advisers for restaurants wanting to change their menu and recipes coordinator for "Afro Cooking", the first cooking magazine from Africa and overseas published in French-speaking countries. Thanks to her success, she even managed to be contacted by publisher specialised in cookbooks. For now, the young chef mostly wants to promote her offer to Parisian caterers.
Since it is difficult for women to be acknowledged in cooking, and even more so when you're black, Anto Cocagne decided to participate in the 2018 Cuillère d'Or, a contest exclusively female. A success: "first black woman and only home chef" of the nominees, she made it to the final with five other contestants. On March 8, the star-studded jury may grant her the much coveted prize.