Her country is her language
Born in Tehran, she arrived in France at 6 years old. In 2017, her novel "Marx et la poupée" received the Goncourt prize of first novel and the Ouest-France Etonnants Voyageurs novel prize. Meeting with Maryam Madjidi.
Three births and an autobiographical novel
Maryam Madjidi was born three times: once in 1980 in Tehran, a second time in 1986 when she arrived in Paris, and a third time in 2003, year of her return to Iran. She used her three births to write a sensitive and poetic novel, "Marx et la poupée" (Marx and the doll), her autobiographical novel.
Her communist parents were forced into exile in the early days of the Iranian revolution. And little 6 years old Maryam was forced to give away her toys to the children of the neighbourhood, say goodbye to her beloved grandmother and leave the country. She was also forced to forget her mother tongue, Persian, to speak another, French. She ended up loving French language so much that she gradually forgot the language of her origins... until the two languages reconciled under the flag of literature and writing.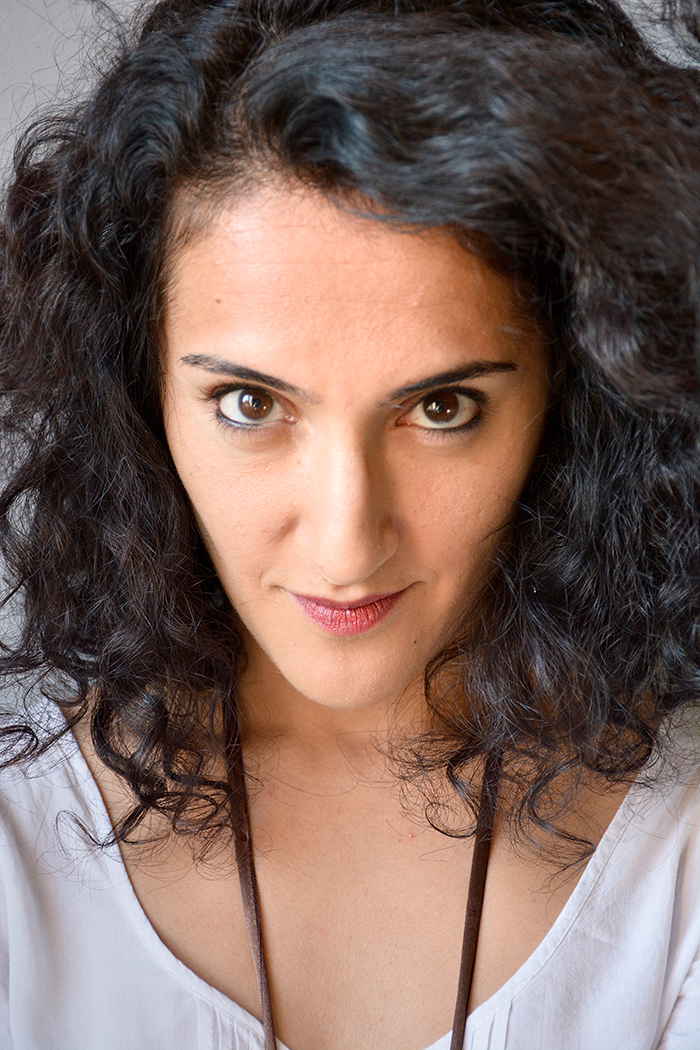 Writing in French about Iran
At 12-13 years old, Maryam was dreaming about becoming a doctor without borders. The teenager wanted to "go to Africa to provide humanitarian aid". But this was before she met her "awesome French teacher" in high school, who convinced her to study literature and become a teacher herself. She then joined the Sorbonne University to study in a Masters' course of general and compared French literature. That is when she studied two major Iranian authors: poet Omar Khayyām and novelist Sadegh Hedayat. This was the perfect opportunity to go back to Iran for documentary research in Persian.
Iran spured a "major identity crisis" in Maryam Madjidi's heart. "I would idealise the country. I wanted to stay there, I was caught in my wanderings about my origins", she recalls. Writing saved her. She always wrote poetry, fairy tales, even as a child. "After my return to Iran, I understood that my country was my language. I calmed down and reconciled with myself by writing in French about Iran."
Teaching French as a Foreign Language
To start writing about exile, you need to be far, very far, in a place with no relation with France or Iran, to better find yourself. For Maryam Madjidi, this place was China and Beijing, where she stayed for four years. She passed a Masters' degree of French as a Foreign Language ("FLE" in French) while giving classes at the Alliance Française.
Planets aligned: "by teaching FLE classes, I found my way". The young woman then left for Turkey, where she gave classes at the French Institute in Istanbul. On the banks of the Bosphorus, in the city cramped between Europe and Asia, she finished her novel. Nothing is due to chance.
Literary prizes as a "second welcome"
Today, Maryam Madjidi works in a Red Cross reception and orientation centre for excluded foreign minors. She gives classes of French as a Foreign Language, but also theatre, to "fantastic teenagers with an incredible life force". The young author will soon lead a writing workshop in the class of her former high school teacher, the same one who sparked her passion for teaching. A beautiful way to close the loop.
Her second novel, currently in writing, will talk about Iran, of course. After the release of "Marx et la poupée" in January 2017, everything accelerated, like in a fairy tale, for Maryam Madjidi. With, among other major events, two prestigious literature prizes, her father told her: "This country welcomes us a second time". This is when she felt her father was "immensely proud and strong". Her most beautiful prize.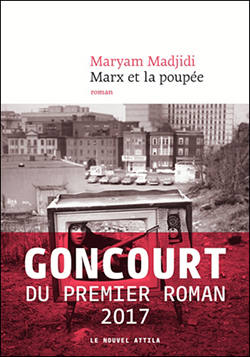 Picture © DR and Grégory Augendre-Cambon