A demanding training for ambitious professionals
If you wish to boost your career and open to the international, the Master of Business Administration is a precious tool. The goal of this degree is to train the elite of management. France offers a few of the best MBAs in the world.
With the big guys
Prestigious, internationally acclaimed and much appreciated by recruiters: the MBA has many assets but is only accessible after a selective and demanding course. It is specifically designed for corporate executives who wish to start evolving in their career. In order to register in an MBA course, applicants must prove a 6 to 10-years professional experience and perfect fluency in English. The exam they have to take, the GMAT (Graduate Management Admission Test), seeks to test their skills in governance and management.
Succeeding in this test may not be enough. The staff supervising MBAs is very sensitive to non-typical profiles: they look for creative, communicative and team spirited applicants. Aged 35 in average, applicatants often come from a professional elite identified as promoters in the management, marketing and communication industry.
Luxury goods industry and its variants
In addition to being bright, the applicant for an MBA must prove that he/she owns a well-furnished bank account. The price for one year in training? From 20,000 to 100,000 Euros. Investment is colossal, but carries high salary opportunities. After his/her training, an MBA graduate earns 130,000 Euros per year in average.
But be careful: choose your MBA wisely. The "label" is not a protected designation. As a result, as a highly sought-after degree in the 2000's, the career suffered from a growing number of MBAs offered in low-valued higher education institutions.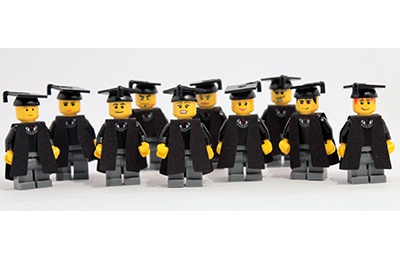 In order to avoid useless spending, check out the institution reputation and refer to labels.
Out of 200 institutions in France, 11 have received AACSB accreditation, 13 the AMBA and 17 the EQUIS.
Two French institutions are in the top five best MBAs in the world: the INSEAD in Fontainebleau and HEC.
An investment in money... and time
Going back to studies means accepting to sacrifice your nights and weekends: on average an MBA lasts between 9 to 24 months.
Applicants to the MBA often have a professional and family life to manage in addition to their studies: the ideal solution is to choose a part-time MBA instead of a full-time one. In that case, the duration of the training lasts longer: expect two to three years.
An MBA for each profile
Choosing your MBA well means finding the most adapted career in order to optimise your professional life.
Alumni should take a special look at the global MBA: it's a programme focused on emerging countries, perfect for executives who wish to develop their career abroad.
Specialised MBAs allow to develop management skills in specific industries.
The Executive MBA is for experienced executives who can justify a long professional experience.