The website began international operations
Leader of online training OpenClassrooms aims at international market and deploys its offer in several African countries.
MOOCs before their time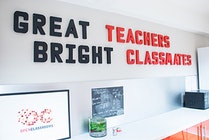 In 1999, 13 years old Matthieu Nebra wanted to make a Website. Frustrated by his failure to find online training, he then wrote the tutorial he would have wanted to read and put it online. The website called "Site du Zéro" (website of the zero), gradually became a trainings platform on which anybody could be both student and teacher of coding, networking architecture or web-project follow-ups. In 2007, when they were still students, Matthieu Nebra and his partner Pierre Dubuc founded their start-up to continue to manage and develop their website. In 2013, they changed its name to OpenClassrooms to deploy activities internationally.




A particular vision of education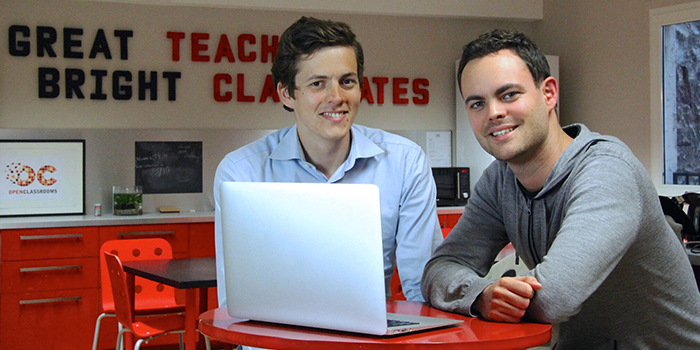 At first, the website was specialised in IT trainings and new technology, but it opened to other activities. Today, over 1, 000 MOOCs open to everyone are available on the OpenClassrooms platform. The founders' motto? Break down the walls of knowledge so that everybody can train at any time without restrictions. No prerequisite is necessary to register to a training on the website and benefit from free classes. Only additional services such as mentor follow-up are not free.
The leader of online training

With over one million members, OpenClassrooms raised 6 million Euros in late 2016 to develop English and Spanish classes and build new international partnerships. The website is a partner of French employment agency Pôle Emploi. Unemployed people have a premium access, and the website now wants to build partnerships with employment agencies in French-speaking countries, including in Africa. The website already issues certified trainings and State degrees, like other more traditional training centre in France, Tunisia and Morocco. Will alumni pass their degrees online soon?
©OpenClassrooms