France, working for the well-being of its employees
In France, the quality of working life is more and more important. Companies go great lengths for the well-being of their employees, as shows the 15th edition of the consulting firm Great Place to Work.
Great balance between personal and professional life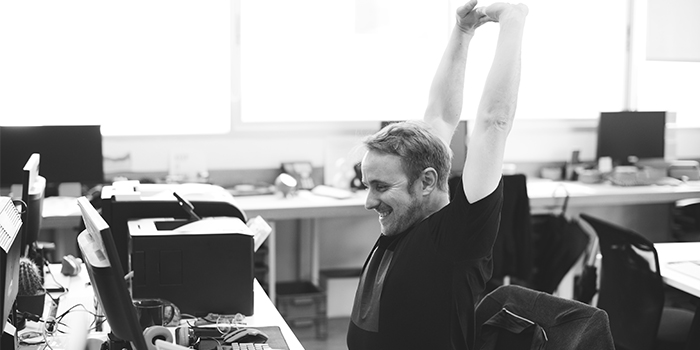 So, you've discovered France during your studies and you like this country. You're even thinking about moving there to work. This may be the tipping point you were waiting for to be convinced.
In the 15th ranking of companies in France that are great to work in by Great Place to Work, everything is about a good balance between personal and professional life. What is a Great Place to Work company? For example, business meetings are not allowed after 6:00 pm in many companies with the Great Place to Work certification. Thanks to the right to log off implemented at the start of year in French legislation, it is also possible to prevent access to a professional mailbox after a specific time in the evening and weekends.
Towards a more human and international management
The Great Place to Work firm underlines in certified major companies the growing trend to participative and structuring projects managed by teams of employees with various profiles and from various departments. Well-being at work also means good collaborators/manager communication, since managers are often described as open and listening. Most often, in major companies where work means pleasure, extraprofessional hobbies and activities are available: nap room, break rooms, concierge service, gym, and more.
As for management, the level of English language has also greatly changed in France over the past few years. The French are not the people who hate foreign languages anymore: "speaking English fluently is mandatory to reach the highest positions", says Franck Bournois, co-author of "The French feat: the management of CAC40 as seen from elsewhere". French is not the one and only language you need to master anymore. This openness is of course much more favourable to international profiles who are bilingual or even trilingual.
Best companies of the year
So, did we convince you to come work in France? Here are companies where to apply if well-being at work is a critical aspect of your choice. In the category of companies of more than 5,000 employees in France, the ranking is led by Mc Donald's, Leroy Merlin and fully French Décathlon, leader of the Great Place to Work ranking for 9 years.
Consulting firms clearly lead the ranking in France. But the industries in which certified companies operate are more diverse, and more and more laureates work in the industry and IT, among others. In addition, certified companies are rather young: about 50% of them did not exist in 2000.
Check out more companies which are great place to work in or apply your own to the certification here.